The day is finally here! I have finally got my giveaway items purchased and ready to go. This is my first giveaway and I am so excited!





I am giving away one girlie package containing the following:

Ralph Lauren Romance Sensuous Bath and Shower Gel
Victoria's Secret Pretty in Pink Silkening Body Lotion
World Market Lavender Massage Oil
Pink picture frame
Peony Plum Flower scented candle and bar soap
925 Sterling Silver Rhodium Plated "Diamond" drop earrings
Square Mirror 12" x 12"
-just because I love mirrors and have numerous in my house! :)
*Yes, even the hydrangea bouquet is included!

Because this is my first giveaway I want to give everyone a chance to enter so this contest will close on Thursday, August 13th at 5:00pm.

How to enter:
1) Tell me your favorite post on my blog, give the title and what you liked about it. (mandatory)
2) Follow my blog (this gives you two entries, make sure to post a separate comment stating that you follow.)

3) Blog about this giveaway, link back to it and post a 3rd comment with your post link.
4)Add my button to your blog for one extra entry.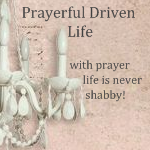 This allows up to 4 entries for this contest!
Good luck to all the entries!