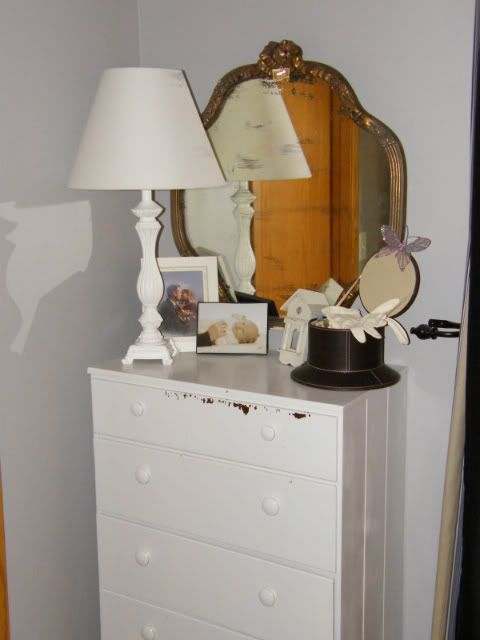 I am linking up to Chatting At The Sky where Emily is hosting a linky party. These are random glimpses of things that make me smile and know I am home...
This is my beginning to having Shabby Chic in my home, this area always makes me so happy as I walk past it. What you don't know is that I didn't rub the top to make it look vintage, that was my son chewing on the paint of "his drawer" after I painted it. Yes, Shabby Chic in the eyes of a 6 year old! That means home to me!

What makes you feel at home?