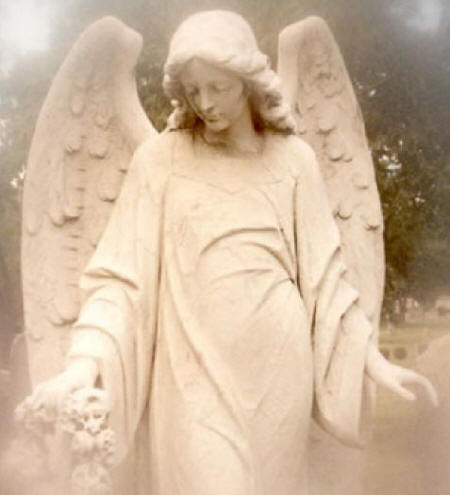 It is with great sorrow that I share the news I received yesterday...
My grandmother of 91 passed away. She was the one person in the world that I was the closest to and it is such a deep loss for me. While I work on rejoicing for her freedom and celebrating her arrival in the kingdom, I deal with great pain inside of knowing I will no longer be able to call her for small talk, prayer or just simply to remind her that although I moved 500 miles away, she was still my closest friend.

I was so blessed to have her in my life and the impact she had on me and my relationship with God. I know it was her prayers that eventually returned me to the path that SHE had been the major one teaching me on my whole life.

Her life as I reflect on it has taught me several lessons:

Can people say you are so amazing that they can have fun just with you and a bucket of chicken? Seriously, she could be so entertaining, joyous, fun and bubble over with the simplest things.

Do you exude love? As the saying goes, a moth to a flame. I look at the various people in my life and my grandma was 91 and not able to really leave the house anymore, getting around was tough on her, yet numerous people dropped by her house often with subs, buckets of chicken and longing to just simply be in her house and be around her. When I thought about that I realized she completely had God's Love down and it attracted people.

Are you flexible? She was so relaxed about things, she never let outward appearance, stigmas, or other things change her. She was amazingly grounded in relaxation and going with the flow and never taking it to heart when things didn't happen that she might have hoped would.

Picking up my shoes, socks, dishes, anything else when I am getting up because it saves time and makes for easier clean up. I still won't leave my shoes laying around or dishes in the living room because I remember her words and how much sense it makes.

Be adventurous! We got her out on a pontoon boat just last summer, it was her first time on one and she said for a year it was the best memory she ever had. She got to see the kids jump out and swim, watch all of us drive the boat, see how we deal with all our kids as parents and more than anything, be a huge part of things since she couldn't get around to places to do things.

I could add so much more but it is still difficult for me as I have waves of sadness. The biggest things I want to share with you is if you feel the urge to do something, it is quite possible that it is God urging you. I prayed for him to prepare me for a year for her death because I knew that I wouldn't deal with it well. Even with a year of dreams, choking up each time she answered the phone and as we said goodbye, I was still not fully prepared, but I can say that God did as I asked and worked on me to think about things, prepare my mind for it. I am so thankful that this summer I just felt the urge to make it a priority to come to KC and spend a full weekend with her. The weekend that worked just happened to be her 91st birthday, we took her to the outdoor sculpture museum in her wheelchair, we bought her jumbo cupcakes from Costco...that I teased her and said it is your 1st and 91st that you get a smashcake and smear it on your face...and she played along surprisingly and did it! Would any of us be willing to get past our looks and smash a cupcake in our face and laugh at ourselves? I thank God for that memory and for the fact that I knew to be obedient. Because in fact, that was the last time I saw her, she didn't make it to my next trip just two months later for Labor Day weekend.

I woke up yesterday with sadness from a dream that my grandma had died and I quickly pushed it out of my head not wanting to feel that pain. It was a few hours later my dad called to let me know that she was gone and he had just come to visit her and found her. We drove to KC yesterday just 3 hours after we found out. It was tough to pack and figure things out, especially with the waves of sadness hitting hard but God provided the time and the grace to be here and help. My dad was an only child as am I, I knew he needed me and thankfully so did my wonderful husband who said "we can't just sit here, we are going!" I am currently in KC planning the visitation and funeral with my dad. Treasure your life, God's comfort and urgency. It can be the best thing you ever do!